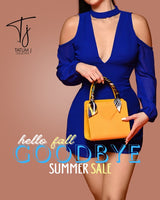 Hello Fall Goodbye Summer Clearance Sale!!
We're Back, and with A HUGE online Goodbye Summer, Hello Fall Clearance Sale.its time to retire some of our old styles so we can make room for lots of new styles,colors and more exotic leathers and natural materials. Sale Starts September 25th and doorbuster all week long. ALL CLEARANCE ITEM SALES ARE FINAL
GREAT DEALS THIS WAY!! ⬆️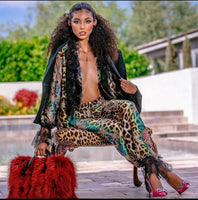 NEWNESS COMING THIS FALL/WINTER!!
Like what you see??
Good, so do we and so much that we are adding more natural material (FUR) and more exotic leathers individual and combined styles. Just like the awesome Fur Bag in the pic!
HEADS UP!! These styles limited time only so make sure you get on the waitlist to see all the new styles and recieve notification when its able to be purchased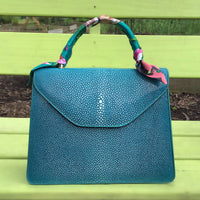 "The Louise bag" made of polished stingray and pebble leather. It's an Elbow hold with an attachable shoulder strap. The Louise Bag comes in 4 different colors
Testimonials
I love love love how well the purses hold up. I now own 3

Ashley Thompson
The fact that I can wear my clutch with jeans or I can dress it up is everything!! OMG!

Donna Hugh
Their customer service is really great. They made me feel super comfy ordering online. 

Parker Turgalou
They are so stunning! 👏👏👏 I rock it  to school drop off, pick up and everywhere in between and after 😅 the bag is too pretty to not show off!

Dana Sanches